Présentation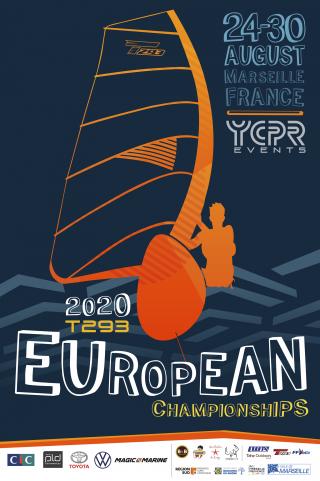 En 2020, le YCPR se met en mode windsurf !
Official notice board - click here
À cette occasion, le Yachting Club de la Pointe Rouge organise du 24 au 30 août 2020 le championnat d'Europe Techno 293, soit une régate avec plus de 300 athlètes de toute l'Europe.
On this occasion, the Pointe Rouge Yachting Club is organising the European Techno 293 championship from 24th to 30th August 2020, a regatta with more than 300 athletes from all over Europe.
4 ans avant les Jeux Olympiques de voile à Marseille, se sont donc les planches à voile jeunes qui viendront se disputer le titre européen en rade Sud.
4
years
b
efore
the
Olympic
Sailing
Games in
Marseille
,
it is
therefore
the
youngwindsurfers
who
will come
to
compete
for the
European
title
in
the
southern harbour
.


Informations clés :
Quoi ? - Le championnat d'Europe T293
Où ? - Au Stade nautique du Roucas Blanc, future marina olympique, 6 promenade Georges Pompidou 13008 Marseille
Quand ? - Du lundi 24 au dimanche 30 août 2020
Comment ? - 2 jours d'inscriptions et jauges, 5 jours de courses
Combien ? - 300 athlètes répartis sur 2 zones de course

Key facts :
What ? - T293 European championship
Where ? - At the Roucas Blanc NauticalStadium, future Olympic marina, 6 promenade Georges Pompidou 13008 Marseille
When ? - August 2020, Monday 24th to Sunday 30th
How ? - 2 days of registration and gauges, 5 days of racing
How many ? - 300 athletes spread over 2 race zones
Ambitions :
Convivialité à terre et sur l'eau
Échange et partage
Maximum de courses
Sport et compétitivité sur l'eau
Diversité, mixité et parité

Ambitions:
Friendly on land and water
Exchange and sharing
Maximum number of strokes
Sport and competitiveness on water
Diversity, diversity and parity