Présentation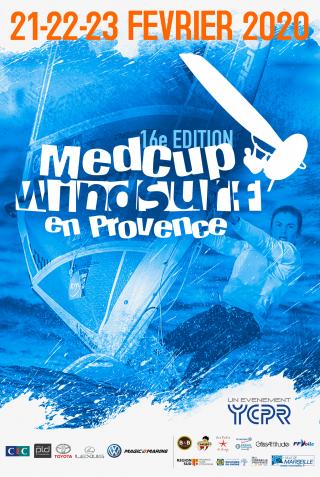 16th Med Cup Windsurf en Provence
KEY INFORMATION
When : February 21st-23rd 2020
Where : Yachting Club Pointe Rouge (YCPR) in the south bay of Marseille.
What : The prologue to the European Championship T293 and Techno Plus which will be organized by the YCPR from April 13rd and 19th 2020. But also THE preparatory meeting for the 2020 season. This is the 1st windsurfing competition of the season for minimes, juniores, youths and seniors : Techno 293, Techno Plus, RS:X and Raceboards will be there !
How : 12 possible races if the weather is favourable.

AMBITIONS
Quality of services and organization
Conviviality in welcoming runners, visitorsand coaches
Sport and competitiveness on water

KEY FIGURES OF THE 2019 EDITION :
6 nationalities represented: France, Spain, Norway, Italy, Belgium and Great Britain.
173 runners, 80% under 20 years old
30 coaches
100 volunteers, from Marseille or visitors
53 races launched